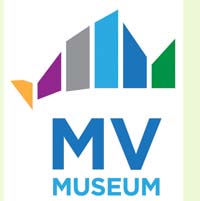 2017
Fri 06/16/2017
5:00 pm - 7:00 pm
Location
Martha's Vineyard Museum
Contact: Katy Fuller
Address: 59 School Street
Phone: 508-627-4441 x123
Email: [email protected]
Website: http://mvmuseum.org/
Admission fee: Free
Relevant Link: http://mvmuseum.enterprise.localist.com/event/exhibit_opening_the_local_immigrants_project#.WQigP4XMhaE
Sponsors: MV Museum
Benefit for:
Celebrate the summer season with a reception on the lawn, and the opening of The Local Immigrants Project, an exhibition featuring photographs taken by Milena Lowe of year-round Island residents who moved to the Vineyard from all over the world to make the Island their home. Interview excerpts and stories of Milena's subjects will also be featured. Enjoy cuisine inspired by many of the countries featured in the exhibition in a celebration of culture.