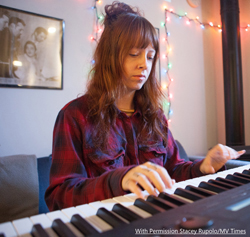 2018
Sat 01/13/2018 - Sun 01/14/2018
10:30 am - 1:30 pm
Contact: Annie Cook
Address:
Phone: 301-775-9987
Email: [email protected]
Website: http://www.themusemv.org
Admission fee: Free
Relevant Link: themusemv.org
Sponsors: Music Drives Us
Benefit for:
A series of intuitive singing and songwriting workshops for kids 11 to 17, at various Vineyard venues and featuring a different guest artist each week: Willy Mason (this workshop occurred Jan. 6), Sean McMahon, Jodie Treloar Sampson, Shawn Barber, Rick Padilla, Jessie Leaman, Adam Garde, and Siren Mayhew. See themusemv.org for details and to request a registration form.
This series of workshops will allow kids who are either already engaged in music or want to be to develop their "musical muse" through working with established singer-songwriters in the community who bring a range of perspectives to the songwriting process. This is a non-academic program with a focus on intuitive, "by ear" musical development; we will not be writing sheet music. The atmosphere will be one in which we treat youth like "peers at a different stage of the game:" our approach is non-authoritarian and collaborative. We give kids the space and respect to develop an original song and interpret a cover song, on their own and in collaboration with fellow workshoppers and our guest artists. Kids may sign up for any or all workshop sessions, with a maximum of 10 kids per session. We will keep a waitlist and ask families or kids to alert us within 24 hours prior to any session if they cannot make it, so we can make room for another participant.
The workshop sessions will be facilitated by songwriter-vocalist Annie Cook. We will spend the first hour of each workshop engaging in songwriting and singing exercises and games. The last two hours will feature our guest artists sharing their musical experience and knowledge with the kids and engaging them in the wonders of musical expression.
Map Unavailable