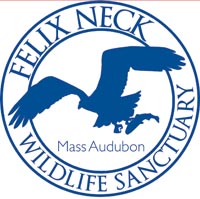 2015
Tue 06/02/2015
7:15 pm - 9:15 pm
Location
Felix Neck Wildlife Sanctuary
Contact: Felix Neck Wildlife Sanctuary
Address: 100 Felix Neck Drive
Phone: 508.627.4850
Email: [email protected]
Website: http://www.massaudubon.org/felixneck
Admission fee: Members: $35/person; Nonmembers: $45/person
Relevant Link: http://www.massaudubon.org/felixneck
Sponsors: Felix Neck Wildlife Sanctuary
Benefit for: Felix Neck Wildlife Sanctuary
See Sengekontacket Pond in a new light—moonlight—as we celebrate the different full moons of summer. With a guide, kayak on the pond as the sun sets, stars twinkle, and the moon rises.
Members: $35/person; Nonmembers: $45/person
*Registration Required. Single & double kayaks available; sign up online or call to reserve. Age restrictions may apply, call for more information.