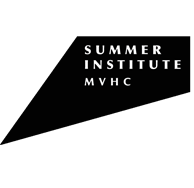 2017
Thu 08/10/2017
7:30 pm
Location
MV Hebrew Center
Contact: MVHC Summer Institute
Address: 130 Center St.
Phone:
Email:
Website: http://www.mvsummerinstitute.org/2017-speakers-1.html
Admission fee: Yes
Relevant Link:
Sponsors: MVHC Summer Institute
Benefit for:
The Martha's Vineyard Hebrew Center Summer Institute presents speakers from the front lines of politics, economics, science and the arts. The Series offers rich opportunities to learn, engage and be entertained by Nobel laureates, Pulitzer Prize-winning authors and journalists, and political leaders who have played important roles on the world stage.
All Summer Institute forums are held on Thursdays at 7:30 p.m. in the Harriet B. Freedberg Learning Center at the Martha's Vineyard Hebrew Center. Online tickets to speaker events are available from Ticketsmv.com.
To learn more about this year's guests, follow this Link to speaker bios and information.
08/10/17
"Thieves of State: How Global Corruption Undermines Us"
Sarah Chayes, NPR reporting star and Afghanistan expert