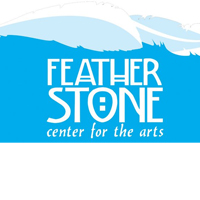 Making Sense of Watercolor with Lynn Hoeft
Date(s)
Mon 10/10/2016
9:00 am - 12:00 pm
Location
Featherstone Center for the Arts
Contact: Featherstone Center for the Arts
Address: 30 Featherstone Lane
Phone: 508-693-1850
Email: [email protected]
Website: http://www.featherstoneart.org
Admission fee: $35 per class
Relevant Link:
Sponsors: Featherstone Center for the Arts
Benefit for:
If you think watercolor is too difficult, or that you can't fix mistakes in watercolor, this class will show you how to handle paints to get the glowing effects you want, and more importantly, to avoid making mud.
Working from life, we will begin by painting still lifes and then move to interior landscapes. We'll finish with several classes that cover how to work from photographs without trying to make an exact copy.