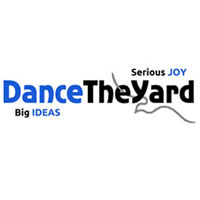 2017
Tue 08/15/2017
7:30 pm
Location
The Yard
Contact: The Yard
Address: 1 Middle Road
Phone:
Email:
Website: http://dancetheyard.org
Admission fee: Yes
Relevant Link:
Sponsors: The Yard
Benefit for:
Lecture:
Ranee and Aparna Ramaswamy on Family and Innovation within the Tradition of Bharatanatyam
As is often the case in work rooted in diverse and often ancient cultures, the traditions and innovations within artistic practices – in this case, the South Indian dance form of Bharatanatyam – root and evolve within artist families across generations.  Such is the case of Ragamala, one of the most important South Asian dance companies in the world (now in their second visit to The Yard), a gentle but rigorous artistic matriarchy led by Ranee Ramaswamy (mother and co-Artistic Director),  Aparna Ramaswamy (daughter, sister and co-Artistic Director), and Nocturne's choreographer Ashwini Ramaswamy (daughter and sister).  Everywhere they tour, audiences are astonished by the beauty and technique of the company's craft, its adherence to the values embedded in the form, and its bold contemporary view of women's representation in performance.