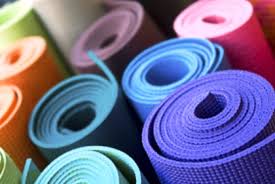 2017
Mon 05/08/2017
10:00 am - 10:45 am
Location
Spindrift Studios
Contact: Anne Caldwell
Address: 258 Edgartown-Vineyard Haven Rd
Phone: 774-563-0134
Email: [email protected]
Website:
Admission fee: Yes
Relevant Link:
Sponsors: Spindrift Studios
Benefit for:
Full of fun and games to get the little yogis moving & thinking creatively, engaging both hemispheres of their bodies, playing cooperative games, and trying calming breathing techniques. Stories are created to teach poses along with lots of other surprise props the kids will love. We always end with a peaceful resting pose, leaving the kids calm & relaxed.
Ages 3- 5; kids can be dropped off AFTER they've attended at least one class with a caregiver, though adults are always welcomed to participate whenever they want… your inner child will enjoy this!
Drop-in rate: $11 for first child, $9 for siblings; 6 series rate: $60 for first child, $48 for siblings. Email me for pre-registration link or more info.