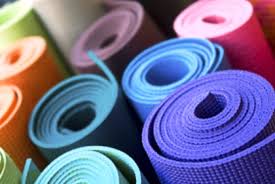 2017
Fri 06/09/2017
9:30 am - 10:15 am
Location
Spindrift Studios
Contact: Anne Caldwell
Address: 258 Edgartown-Vineyard Haven Rd
Phone: 774-563-0134
Email: [email protected]
Website: http://www.facebook.com/mvkidsyoga
Admission fee: Yes
Relevant Link:
Sponsors: Spindrift Studios
Benefit for:
Ages 16 months- 4 years (with a caregiver) designed to get the littlest kids exposed to the routine of class & benefits of yoga. The caregivers will also have fun with my brand of yoga-creative movement, games, music & surprises. There are no expectations other than to have fun while we create an environment that encourages the "littles" to copy what we "bigs" are doing.
Drop-in rate: $11 for first child, $9 for sibling
6 series rate: $60 for first child, $48 for sibling
Email me for pre-registration link or more info.