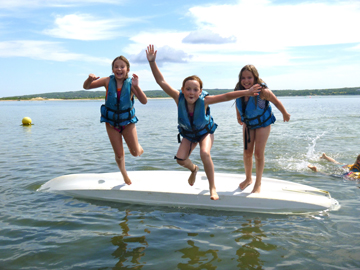 2017
Wed 08/09/2017 - Sun 08/13/2017
9:00 am - 11:30 am
Location
Island Spirit Kayak
Contact: Chick
Address: Little Bridge, State Beach
Phone: 508-693-9727
Email: [email protected]
Website: http://www.islandspiritkayak.com
Admission fee: $250
Relevant Link: http://www.islandspiritkayak.com/kids-kayak-sup-adventures/
Sponsors: Island Spirit Kayak
Benefit for:
Kids Kayak Adventures is a 4-day program Monday through Thursday 9am-11: 30am. Friday is an alternate day in case there are any weather related cancellations. Island Spirit Kayak Adventures are led by experienced guides who are skilled paddlers and patient instructors. A Kayak Kamp T-shirt is awarded to each student upon completion of the course.
Skills are learned through a mix of instruction, demonstrations, games, and trips. Paddle strokes and techniques, rescue skills, and boating safety are all addressed. The opportunity to play and explore makes the educational goals of Island Spirit Kayak Adventures fun and easy to achieve. Kayak Ultimate Frisbee, Rubber Duckie Scavenger Hunts, Races and Wild life identification are examples of the challenges we provide with prizes awarded!
From our location, Kids Kayak Adventurers will be able to explore canals, learn about shellfish, endangered bird life and local history. At the end of an Kids Kayak Adventure session your little paddler will likely to be showing YOU proper kayaking technique and safety!
Paddlers have access to unlimited kayak usage throughout the week of their Kids Kayak & SUP Adventure Program when accompanied by an adult over 18.
We Provide:
Top quality kayaks and paddles
Proper Instruction on operation and safety
Local history and marine wildlife identification
All proper safety equipment
A Certified Open-Water Instructor
Our goal is to introduce the natural beauty of the Vineyard through low impact observation while providing a fun and safe activity. Our high spirited staff of dedicated kayakers are professional and thoughtful, making each tour a fun and exciting experience for every level. We welcome beginners, seasoned kayakers, and those who return to Martha's Vineyard year after year to paddle with us.