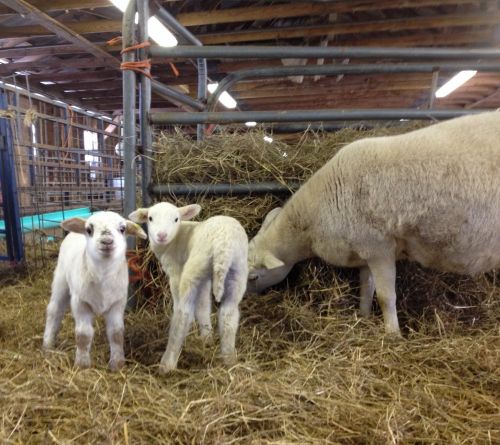 2015
Wed 02/18/2015
2:45 pm - 3:30 pm
Location
The FARM Institute
Contact: Lindsay Miner
Address: 14 Aero Ave
Phone: (508) 627-7007
Email: [email protected]
Website: http://www.farminstitute.org
Admission fee: N/A
Relevant Link:
Sponsors: The FARM Institute
Benefit for:
Join the FARM Institute in welcoming their newest lamb arrivals! Visiting times will be on Saturdays and Wednesdays from 2:45-3:30 starting on 2/14 with a Valentine's themed, Wool Ewe be Mine event, and running through 3/14. Please note if you visit in off-times, our nursery will be closed to guests.