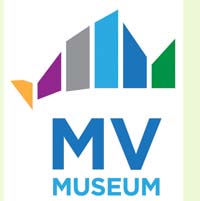 2017
Thu 08/10/2017
5:30 pm
Location
MVM Library
Contact: Madison Ibsen
Address: 59 School Street
Phone: 508-627-4441 x119
Email: [email protected]
Website: http://mvmuseum.org/
Admission fee: Free
Relevant Link: http://mvmuseum.enterprise.localist.com/event/jessica_b_harris_presents_my_soul_looks_back_a_memoir#.WQisloXMhaE
Sponsors: MV Museum
Benefit for:
In the technicolor glow of the early seventies, Jessica B. Harris debated, celebrated, and danced her way from the jazz clubs of the Manhattan's West Side to the restaurants of the Village, living out her buoyant youth alongside the great minds of the day—luminaries like Maya Angelou, James Baldwin, and Toni Morrison. My Soul Looks Back is her paean to that fascinating social circle and the depth of their shared commitment to activism, intellectual engagement, and each other. Join Jessica, Oak Bluffs seasonal resident, as she presents her new book. Books will be available for purchase/signing.