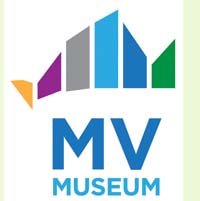 2017
Wed 08/02/2017
5:30 pm - 6:30 pm
Location
Grange Hall
Contact: Madison Ibsen
Address: 1067 State Road
Phone: 508-627-4441
Email: [email protected]
Website: http://www.mvmuseum.org
Admission fee: Free and open to all
Relevant Link: http://mvmuseum.enterprise.localist.com/event/jack_fruchtman_presents_the_myth_of_american_democracy_the_electoral_college_gerrymandering_and_political_paralysis#.WXZE5ITyvIU
Sponsors: MV Museum
Benefit for:
What is it about the Constitution that makes it undemocratic? Why is there still such a thing as an electoral college? What does it mean to gerrymander? Why do we call it that? Is it legal or constitutional? Join Jack Fruchtman, Towson University professor of political science and director of Law and American Civilization, for a conversation about the myths currently surrounding American democracy that have helped create the current political paralysis that exists in our country today. While political polarization has led to deadlock in Congress, has it always been this way? Could it get worse? Has it ever been worse?