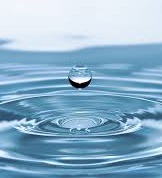 2017
Wed 04/26/2017
1:00 pm - 3:00 pm
Location
West Tisbury Library
Contact: West Tisbury Library
Address: 1042 State Road
Phone: 508-693-3366
Email: [email protected]
Website: http://www.westtisburylibrary.org
Admission fee: Free
Relevant Link:
Sponsors: West Tisbury Library
Benefit for:
VNA nurse, Liz Sanderman will give a talk about hydration as it relates to good health. We will explore how and why our bodies can become dehydrated, the challenges clinicians face diagnosing dehydration, and how you can recognize dehydration in yourself or in others. Attendees will have a chance to share experiences they have had with dehydration and we will discuss ways to stay hydrated. After the talk, meet with Liz one-on-one to get your blood pressure checked and answers to your medical questions. This event is free and open to the public.
Liz Sanderman currently works for the VNA of Cape Cod as the Public Health Nurse for all the towns on Martha's Vineyard. She has been a registered nurse for 12 years and has worked in critical care, women's health, and public health research. She has an undergraduate degree in Anthropology and Religious Studies and a Bachelor of Science in Nursing from Columbia University in New York City. She recently moved to Falmouth after living overseas in Australia where she obtained a Masters in Public Health from Flinders University in South Australia.