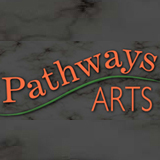 2017
Fri 11/24/2017 - Sun 11/26/2017
11:00 am - 5:00 pm
Location
Chilmark Tavern
Contact: Scott Crawford
Address: 9 State Road,
Phone: 508-645-9098
Email: [email protected]
Website: http://www.pathwaysmv.org
Admission fee: Free
Relevant Link: https://www.facebook.com/events/506855689695038/
Sponsors: PathwaysARTS
Benefit for: Island Artists
Photography, Art Gifts, Jewelry and more …
Friday and Saturday: 11 – 5  pm; Sunday: 10 – 4 pm
Allen Look
Black and white photographs of Martha's Vineyard, New York City and Europe. Originally shot on Kodax TRI-X Film in the 1960's and 70's and now transferred to a Digital format.
Bob Kimberly, with color photographs

Cody Jephcote, with mixed media collage and paint, on canvas and wood panel.
Jewelry by Leah Crosby, with handmade jewelry made from recycled bicycle tires, and Donald Widdis with Wampum
John Wightman, with Color Photographs of the Vineyard.
Christopher MacLeod, with Lathed bowls, plates, and gift boxes made from a variety of Vineyard woods.
Art Books by Peter Simon and others.
Jenny Gomez, Handmade decorative pillows, and Holly Wakeman,
Gift Cards and Note Cards
Stop in for a warm beverage and to enjoy the Pathways Living Room Studio space with a book, or for conversation.
Open 11 to 5 PM