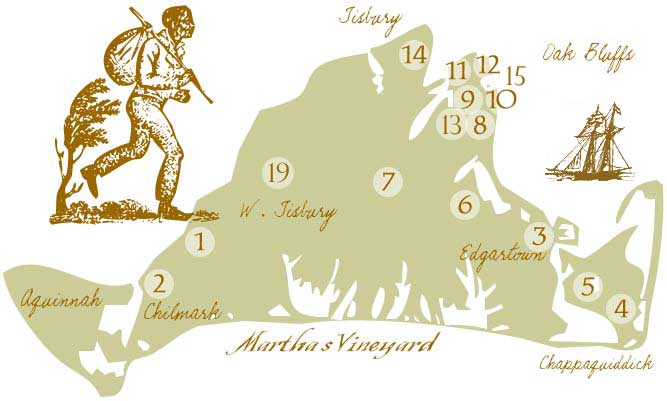 2018
Wed 02/14/2018
5:00 pm - 6:30 pm
Location
Chilmark Library
Contact: Chilmark Library
Address: 522 South Road
Phone: 508-645-3360
Email: [email protected]
Website: http://chilmarklibrary.org/calendar.php
Admission fee: Free
Relevant Link: https://www.facebook.com/events/940567269432399/
Sponsors: Chilmark Library
Benefit for:
On February 14th, Doctor Elaine Weintraub, co-founder of the African American Heritage Trail of Martha's Vineyard and Carrie Tankard, Vice President of the MVNAACP will be at the Chilmark Library. The African American Heritage Trail of Martha's Vineyard began as a promise to a small boy to help him find the Black history of the Island and is now a constantly growing physical Trail of 27 sites and directs a program of cultural studies. The founders of the Trail; Elaine Cawley Weintraub and Carrie Camillo Tankard, will share the story of the building of the Trail using visuals to tell the story. The photographs of the founders of the Island's chapter of the NAACP will be on display and Weintraub will lead us through the story of the Trail from its inception to the present day. Tankard is not only the co-founder of the Trail but also the first Vice President of the local chapter of the NAACP and she will give a presentation on how the Island chapter was formed and will focus on the story of the five Vineyard women who were so significant among the founders of the chapter. Questions are invited and we hope for an exciting interactive session.