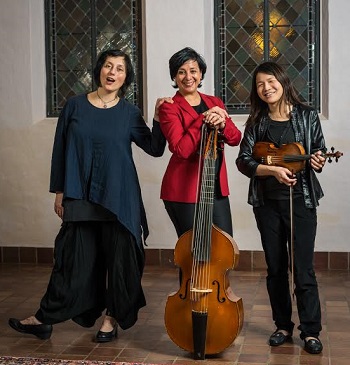 2017
Sat 10/14/2017
5:00 pm - 6:00 pm
Location
West Tisbury Library
Contact: West Tisbury Library
Address: 1042 State Road
Phone: 508-693-3366
Email: [email protected]
Website: http://www.westtisburylibrary.org
Admission fee: Free
Relevant Link:
Sponsors: West Tisbury Library
Benefit for:
In celebration of National Hispanic Heritage Month, the West Tisbury Library will be hosting a concert on Saturday, October 14th from 5-6pm featuring Rumbarroco, a Latin-Baroque Fusion Ensemble. This concert will showcase the musical connection and parallels between Spanish and Latin American music, both past and present. Rumbarroco is an exciting new musical venture of expert musicians conversant in Renaissance, Baroque, and Afro-Latin music from Spain and Latin America. The composers highlighted in this performance will be Ortiz, Murcia, Soler, & Narváez, and will include examples of Venezuelan joropo and Mexican son styles, especially in the selections La Lloroncita, Fandanguito, and the best known, La Bamba. This concert is made possible by the generous support of the West Tisbury Library Foundation and the Friends of the West Tisbury Library. Refreshments will be served. This event is free and open to the public.