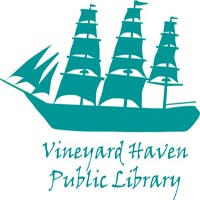 2017
Tue 10/24/2017
7:00 pm
Location
Vineyard Haven Public Library
Contact: Vineyard Haven Library
Address: 200 Main Street
Phone:
Email:
Website: http://firstfridayvh.com
Admission fee: Free
Relevant Link:
Sponsors: Vineyard Haven Public Library
Benefit for:
Today on our little planet, we live in bewildering times. We're essentially faced with this question: what should we be thinking, saying and doing about the challenges bearing down upon our lives? Answers can be hard to come by. The community of Thoreau Farm Trust, believe they have to search for them. So we wondered, if Henry David Thoreau were alive today, what would HE think, what HE say, what would HE do? "What would Henry Do?" a collection of essays for the 21st century will be presented by Holly Nadler and Margaret Carroll Bergman, director of the Thoreau Farm Trust. Margaret, Holly and President Jimmy Carter have written feature essays for the book.