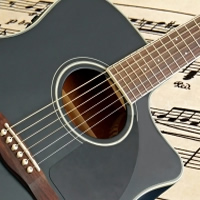 2017
Sat 10/28/2017
3:00 pm
Location
Edgartown Library
Contact: Edgartown Library
Address: 26 West Tisbury Road
Phone: 508-627-4221
Email:
Website: http://www.edgartownlibrary.org
Admission fee: Free
Relevant Link:
Sponsors: Sponsored by the Dukes County Health Council.
Benefit for:
Classical guitarist Michael Nigro will program a varied program ranging from the folkloric music of South America to music from the Golden Age of the guitar. Known for his big sound, expressive playing, and engaging commentary, Nigro has performed across the United States, Europe, and Asia.
His program will include works by Atahualpa Yupanqui, Jose Luis Merlin, Fernando Sor and Johann Kaspar Mertz. A reception for the artist will follow.