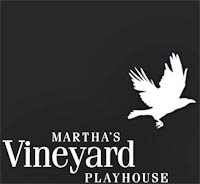 2016
Wed 10/26/2016
7:00 pm
Location
Martha's Vineyard Playhouse
Contact: Martha's Vineyard Playhouse
Address: 24 Church Street
Phone:
Email:
Website: http://www.mvplayhouse.org
Admission fee: Free
Relevant Link:
Sponsors: Martha's Vineyard Playhouse
Benefit for:
On Wednesday, October 26th at 7pm the Vineyard Haven Public Library will hold a free public reading of the new stage adaptation of It Can't Happen Here, based on the 1935 novel written by Sinclair Lewis. In 1936, the novel was adapted into a play and theatres across the country opened productions on the same night. To commemorate the 80th anniversary of those productions, regional theatres, libraries, universities, and communities across the country will read the new adaptation by Berkeley Repertory Theatre's Artistic Director Tony Taccone and screenwriter Bennett S. Cohen.
Written during the rise of fascism in Europe, Lewis' darkly satirical It Can't Happen Here follows the ascent of a demagogue who becomes president of the United States by promising to return the country to greatness. Witnessing the new president's authoritarian tyranny from the sidelines is a liberal, middle-class newspaper editor from Vermont who is caught in the chaos of social upheaval.
"Lewis' novel reads like it was ripped out of today's headlines."  "Whether he's describing Buzz Windrip, the demagogue who wins the presidency based on the promise of making our country great again, or Doremus Jessup, a liberal newspaper editor who simply waits too long to take Windrip seriously, Lewis' understanding of our political system was precise and far reaching."
The new adaptation of Lewis's classic had its world premiere performance at Berkeley Rep on September 30, 2016. The reading at the Vineyard Haven Public Library will feature the Peter Luce Play Readers and others directed by Paul Doherty on Wednesday, October 26 at 7 pm. The event is free and open to the public.