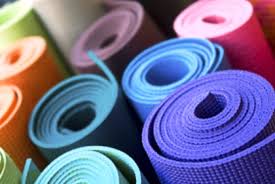 2016
Thu 01/14/2016
5:30 pm - 6:45 pm
Location
West Tisbury Free Public Library
Contact: Amy Hoff
Address: 1042 State Road
Phone: 508-693-3366
Email: [email protected]
Website: http://www.westtisburylibrary.org
Admission fee: Free
Relevant Link:
Sponsors: West Tisbury Library
Benefit for:
Lisa Varno will be teaching a six week yoga session at the West Tisbury Library. Lisa is an Om My Yoga Registered Yoga Teacher. The classes will be held on Thursday evenings from 5:30pm -6:45pm, beginning December 3 through January 21. This class is open to all levels. Pre-register at the Library. Space is limited. The classes are free and open to the public. Please wear comfortable clothing.
Classes are:
Six Thursdays: 12/3, 12/10, 12/17, 1/7, 1/14, 1/21