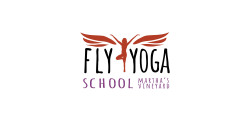 2017
Sun 06/25/2017 - Sun 07/30/2017
8:00 am - 2:00 pm
Location
Fly Yoga School
Contact: Sherry Sidoti
Address: 517 State Rd.
Phone: 774.238.0176
Email: [email protected]
Website: http://www.flyyogamv.com
Admission fee: $2950
Relevant Link: www.flyyogamv.com
Sponsors: FLY Yoga School
Benefit for:
A journey for the soul, a long walk back to your nature, and re-evolution for your life! No formal yoga experience necessary and you do not have to want to teach yoga–just a willingness to show up for yourself and others, be open and present to the experience, and desire to understand the yoga teachings and digest them for truth-living.
Topics of Study
Philosophy & Psychology
Yoga Sutras & Everyday Living
The Bhagavad Gita: Purpose, Service and Devotion
The Sound & Symbol of OM
The Gunas: the Nature of All Things
The Five Koshas or "bodies"
Yoga Psychology: The Five Kleshas, 9 Rasas, Human Vessels
The Five Pointed Star: Jhana, Raja, Karma, Bhakti & Hatha
Yoga & Nutrition: Sister Sciences
Asana/Postures & Anatomy
Names, Alignment, Safety
Sequencing
Contraindications
Assisting, Hands-on and Energetic
Anatomy of the Spine & Skeletal System
Anatomy of Movement, Joints & Muscles
The Brain, Meditation and Yoga
Psoas Muscle
Role of the Teacher & Teaching Skills
Personal Sadhana/Practice as the Pillar of Teaching
Creating Community & Inclusiveness
Teaching as an Authentic Sharer of Yoga
Can't take the Mystical/Spiritual Out
Intention or "Sankalpa"
Seeing, Feeling & Moving Energy
Creating Ritual
Working with Private Clients
Teaching Workshops & Retreats
The Business of Yoga/The Yoga of Business
Specialized Yoga
Restorative Yoga
Yin Yoga
Yoga for Transforming Trauma
Yoga & Community Outreach
Subtle Body Practices
Breathwork/Pranayama
Meditation
Mantra & Meaning
Mudras
Granthis
Chakras, Marmas, Nadis & Meridiens
Organs & Emotions
Joints & Emotions
Psoas Muscle of the Soul