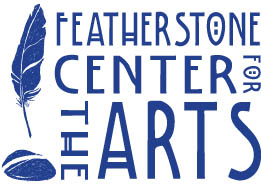 2017
Tue 08/15/2017
7:00 pm
Location
Featherstone Center for the Arts
Contact: Featherstone Center for the Arts
Address: 30 Featherstone Lane
Phone:
Email:
Website: http://www.featherstoneart.org
Admission fee: Free
Relevant Link:
Sponsors: Featherstone Center for the Arts
Benefit for:
Featherstone's Photographers Salon: Tuesday nights at 7 pm in The Pebble, at Featherstone Center for the Arts, hosted by Michael Johnson.  Free and all are welcome
"Photographic artists of note" present their work and give talks on their style, inspiration, and technical aspects of their work. They will display examples of their work to give clarity to their talks; in addition, amateur and other photographic artists will be invited to give "mini presentations" that will be critiqued and discussed by the presenting artist and their peers. This will make it interactive and directly involve the Vineyard's artistic community.
The evening will be free of charge but contributing to the donation pot by the door is encouraged to support Featherstone Center for the Arts. This will also be a great promotional venue for the presenting artists to "plug" their current work and bring and sell examples of calendars, books, pass out cards and otherwise network with the art buying public,
We hope for each salon to have a diverse range in the styles and techniques and in the artists themselves. It will also give the artists of the Vineyard (year round and summer) a chance to meet and greet and network.  Many have only heard of each other, or have only met in passing. This will create a space for the strengthening of the ties of the Vineyard photographic community.
Each week folks come and some bring artistic projects in progress or finished pieces and we share light refreshments, discussion, networking and the camaraderie  of people of an artistic bent.
It is our hope that these salons will result in artistic presentations, multi-level involvement of the local community, diversity, and strengthening of the artistic community.
2017 Photographers Salon Dates: July 11, 18, 25, August 1, 8, 15
July 11: Monina Von Opel & Edward Miller  – "The Art of Curating Photography"
July 18:  Neal Rantoul
July 25: Dick Iacovello
August 1: Stephen Petegorsky
August 8: Sally Cohn – "The Art of Dance and Photography"
August 15: Open Salon