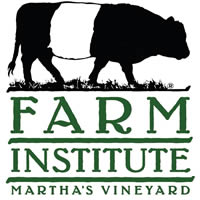 2017
Wed 06/28/2017
10:00 am - 11:00 am
Location
The Farm Institute
Contact: Lindsay Brown
Address: 14 Aero Ave
Phone: 508-627-7007 x1101
Email: [email protected]
Website: http://www.thetrustees.org/things-to-do/events.html?srregion=&srrelated_property=737500678&srevent_type=&dateType=srevent_start_date&srstartDate=&srendDate=&x=35&y=9
Admission fee: $10 - $15
Relevant Link:
Sponsors: The FARM Institute
Benefit for:
Explore the FARM with a guided tour! Ever wondered how many eggs a chicken lays a day? What our cows eat? (Hint: they are 100% grass fed!) Whether you're a family with a few wee farmers eager to check out the chickens, seasoned farmers curious about island agricultural techniques, a farm-to-table enthusiasts wondering how artichokes grow, backyard gardeners, or anything in between– stop by! Tour includes thirty minute walking tour around main campus and barns followed by a hayride to see the Katama plains–and their ruminant inhabitants–from a whole new angle!
Drop in, no need to register in advance! Family size of up to five. Hayride space is limited and is first come, first serve.