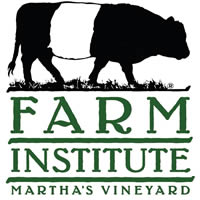 2017
Sat 10/14/2017
9:30 am - 11:00 am
Location
The FARM Institute
Contact: Lindsay Brown
Address: 14 Aero Ave
Phone: 508-627-7007 x1101
Email: [email protected]
Website: http://www.thetrustees.org/tfi
Admission fee: $15/member child, $25/non-member child
Relevant Link: http://www.thetrustees.org/things-to-do/cape-cod-islands/event-34554.html?srrelated_property=737500678
Sponsors: The FARM Institute
Benefit for:
The FARM Institute invites you to join us for a morning of discovery! It's time to visit your animal friends and help harvest the fall garden! Wee Farmers will participate in age-appropriate sensory activities including collecting eggs, visiting the goats or bunnies, and garden activities and even farm crafts!
Wee Farmers must be accompanied by a parent or caregiver. Pre-registration encouraged. For more than one adult, an additional $5 will be charged per additional adult.
Take a break at our picnic tables and join us for our hayride at 11:30 for an additional $5.
Wee Farmers occurs every Saturday in September and October, with the exception of 9/23 – come visit us at Living Local Harvest Fest instead!