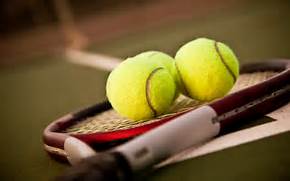 2017
Sat 10/14/2017 - Sun 10/15/2017
12:00 pm
Location
Farm Neck Golf Club
Contact: MV Community Tennis
Address: 1 Farm Neck Way
Phone: 508-314-3015
Email:
Website: http://tennislink.usta.com/Tournaments/TournamentHome/Tournament.aspx?T=189678
Admission fee: Yes
Relevant Link:
Sponsors: MV Community Tennis
Benefit for:
The eighth annual Fall Tennis Classic benefits Martha's Vineyard Community Tennis (MVTC). MVCT is a nonprofit tennis organization whose goal is to promote tennis on the Island. The tournament will consist of the following divisions.
Men's Doubles: Combined 7.0, 8.0 and 9.0
Women's Doubles: Combined 6.0, 7.0, 8.0 and 9.0
Mixed Doubles: Combined 7.0, 8.0 and 9.0
Juniors 14 and under.