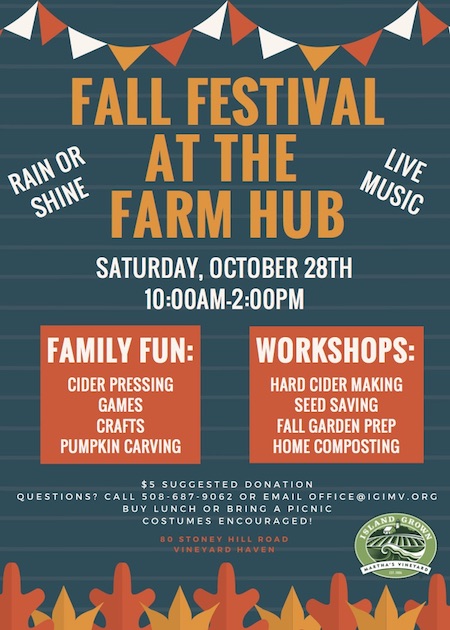 2017
Sat 10/28/2017
10:00 am - 2:00 pm
Location
IGI Farm Hub
Contact: IGIMV
Address: 80 Stoney Hill Rd.
Phone: 508-687-9062
Email: [email protected]
Website: http://www.igimv.org/blog/2017/fall-festival-at-the-farm-hub
Admission fee:
Relevant Link:
Sponsors: IGIMV
Benefit for:
Mark your calendars! Island Grown Initiative will be hosting a Fall Festival at the Farm Hub on October 28th. There will be family fun such as cider pressing, games, crafts, and pumpkin carving. We will also offer workshops in hard cider making, seed saving, fall garden prep, and home composting. Costumes encouraged! We can't wait to see you there.