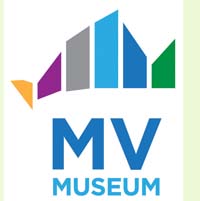 2017
Thu 11/30/2017
10:00 am - 4:00 pm
Location
Martha's Vineyard Museum
Contact: Madison
Address: 59 School Street
Phone: 508-627-4441
Email: [email protected]
Website: http://www.mvmuseum.org
Admission fee: Admission to the museum is $8 for adults, $7 for seniors
Relevant Link: http://mvmuseum.enterprise.localist.com/event/exhibit_opening_lois_mailou_jones_-_recent_acquisitions#.WdKFS1tSzIU
Sponsors: MV Museum
Benefit for:
For Loïs Mailou Jones (1905-1998), trailblazing artist, educator, participant in the Harlem Renaissance, and ambassador for the arts, it all started on Martha's Vineyard. During childhood summers spent on the Island, Loïs discovered her love of art. She was encouraged by family and friends who recognized her talent, and at the age of 17 held her first exhibition in Vineyard Haven. This Spotlight exhibition features new works in the collection along with a selection of books from Loïs' personal library. On display at the MV Museum November 7th – December 2nd.