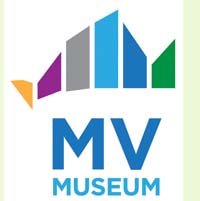 2017
Fri 06/16/2017
5:00 pm - 7:00 pm
Location
MV Museum
Contact: MV Museum
Address: 59 School Street
Phone:
Email:
Website: http://www.mvmuseum.org
Admission fee:
Relevant Link:
Sponsors: MV Museum
Benefit for:
The Museum is excited to announce a partnership with Island photographer Milena Lowe in presenting the Local Immigrants Project, an exhibition featuring photographs taken by Milena of year-round residents of Martha's Vineyard who moved here from all over the world to make this Island their home. Interview excerpts and stories of Milena's subjects will also be featured in the exhibition.
Funding for this project is provided by the Permanent Endowment Fund of Martha's Vineyard. Join us at our Summer Opening Party to help unveil this exhibition.
Friday, June 16 at 5:00pm to 7:00pm
Martha's Vineyard Museum
59 School Street, Edgartown, MA 02539