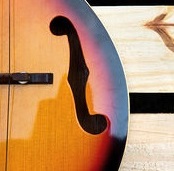 2018
Sat 03/10/2018
7:00 pm - 8:00 pm
Location
West Tisbury Library
Contact: West Tisbury Library
Address: 1042 State Road
Phone: 508-693-3366
Email: [email protected]
Website: http://www.westtisburylibrary.org
Admission fee: Free
Relevant Link:
Sponsors: West Tisbury Library
Benefit for:
Featuring original compositions written for solo mandolin by Steve Maxner. The music for this program has its source and inspiration in Mr. Maxner's experience as a veteran of the Vietnam War, and was composed as part of his healing process. Refreshments will be served. This program is recommended for adults.