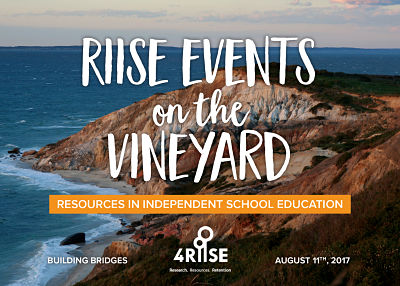 2017
Thu 08/10/2017
10:00 am - 12:00 pm
Location
Edgartown Public Library
Contact: Gina Parker Collins
Address: 26 West Tisbury Road
Phone: 917-370-2840
Email: [email protected]
Website: http://www.4RIISE.org
Admission fee: Free, but RSVP
Relevant Link: https://riisemvcollegewritingworkshop.eventbrite.com
Sponsors: Vibrant Health, Dr. LaShonda Katriece Barnett
Benefit for:
Enrolling at top colleges and universities is said to be seamless for independent school graduates. Yet, one college professor challenges this notion when it comes to college writing, and she wants to do something about it! Enter educator, historian, jazz aficionado, author and Summer Vineyarder, Dr. LaShonda Katrice Barnett.