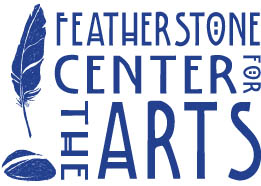 2017
Sat 09/09/2017
10:00 am - 5:00 pm
Location
Roberta Gross' Studio
Contact: Roberta Gross
Address: Aquinnah
Phone:
Email: [email protected]
Website: http://www.featherstoneart.org
Admission fee: $200 for the 2 day workshop plus an additional $80 materials fee*
Relevant Link:
Sponsors: Featherstone Center for the Arts
Benefit for:
Encaustic painting involves fusing layers of wax and wax-infused pigments by applying a heat source (e.g., heat gun; iron).
We will learn how to make encaustic paint using medium and oil paint- a much cheaper alternative to prepared waxes, which we will also use. In addition, we will work with metallic mica powders and pan pastels to create luminous works.
During the class, we will use papers, hard boards, and photos, exploring layering, transferring images, embedding objects, scratching into, etching, masking, dripping, splattering, creating an underpainting, using oil bars and oils etc. affects the encaustic painting.
Bring collage materials: photos, prints, and thin objects.
* Supply fee: Because the instructor will provide all materials including encaustics; wax; brushes; prepared painting surfaces; heat guns and electric skillets, there will be a $80.00 supply fee in addition to class tuition.
Lunch is included: Please tell instructor about any dietary issues.
Location: Roberta's Studio over looking the ocean in Aquinnah (please contact instructor for directions)
LIMITED ENROLLMENT: Because of limited room and equipment needs, enrollment is limited to
4 students for each session.