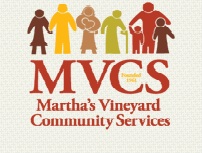 2017
Sat 10/21/2017
9:00 am - 2:00 pm
Location
MV Community Services
Contact: Martha's Vineyard Community Services
Address: 111 Edgartown Rd
Phone:
Email:
Website: http://www.mvcommunityservices.com/
Admission fee:
Relevant Link:
Sponsors: Bruno's Rolloff
Benefit for:
Off-Island disposal in an environmentally friendly way. Recycle your personal or business old and tired air conditioners, cell phones, computers, copiers, dehumidifiers, fax machines, microwaves, monitors, laptops, printers, refrigerators, scanners, stereo equipment, televisions, washers and dryers, and new this year – scrap metal.
10% discount for car loads.
All proceeds benefit MVCS. Sponsored by Bruno's Rolloff.