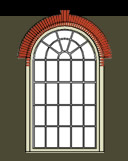 2017
Wed 11/01/2017
7:00 pm
Location
Edgartown Library
Contact: Edgartown Library
Address: 26 West Tisbury Road
Phone:
Email:
Website: http://www.edgartownlibrary.org
Admission fee: Free
Relevant Link:
Sponsors: Edgartown Library
Benefit for:
True Crime Series Concludes  on Wednesday, Nov. 1, at 7 pm. with The Walk – The story of Philippe Petit, his band of cohorts, and his fabled, illegal wirewalk between the 104 storied Twin Towers. The dazzling cinematography is the big payoff. Directed by Robert Zemeckis.  Admission is free and all are welcome.
Next up are Hot Docs opening a new six week series with Citizen Jane: Battle for the City a fascinating documentary that captures the showdown, half a century ago, between activist Jane Jacobs and urban planner Robert Moses: a fight for the future of New York. Directed by Matt Tyrnauer. at 7 pm on Wednesday, November 15 and continuing with:
Cartel Land –  Wednesday, Nov. 22, at 7 pm
Filmed with unprecedented access, Cartel Land is a riveting, on-the-ground look at the journeys of two modern-day vigilante groups and their shared enemy — the murderous Mexican drug cartels. Directed by Matthew Heineman. (US, 2015) and
Twinsters -Wednesday, Nov. 29 at 7 pm
A genuinely life-affirming journey that illustrates the power of family and the power of social media. Directed by Ryan Miyamoto and Samantha Futerman. (US, 2015)