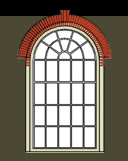 2017
Wed 10/18/2017
4:00 pm
Location
Edgartown Library
Contact: Edgartown Library
Address: 26 West Tisbury Road
Phone: 508-627-4221
Email:
Website: http://www.edgartownlibrary.org
Admission fee: Free
Relevant Link:
Sponsors: Edgartown Library
Benefit for:
The Edgartown Library book group, moderated by Jean Stone, has begun another season of lively discussions — always on the third Wednesday of the month. Remember that this group is open to all, and that our library staff can help you get a copy to read. Check Library website for title of book under discussion for each month.