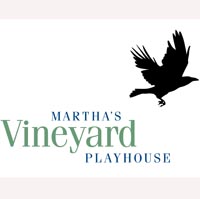 2017
Fri 06/30/2017 - Sat 07/29/2017
7:30 pm
Location
Martha's Vineyard Playhouse
Contact: Martha's Vineyard Playhouse
Address: 24 Church Street
Phone: 508-696-6300
Email:
Website: http://www.mvplayhouse.org
Admission fee: Yes
Relevant Link:
Sponsors: Martha's Vineyard Playhouse
Benefit for:
New England Premiere: Dusty and the Big Bad World, a comedy by Cusi Cram. (opening night Thursday, July 6).
Directed by MJ Bruder Munafo
Based on a 2005 scandal in the world of children's television known as "Bustergate", DUSTY AND THE BIG BAD WORLD is a darkly funny, no-holds-barred yet even-handed look at PBS, government censorship, gay marriage, and what it takes to ultimately step up and fight for what you believe in.
All performances begin at 7:30 pm. Theater is dark Sundays and Mondays.
Summer Professional Mainstage:
$50 Adults
$40 Seniors (65+)
$30 Juniors (<30)
$30 All Previews
$50 Opening Nights
Monday Night Specials
$30 all tickets
For information on our various discount programs, please click here.
For further information, please contact us at [email protected]
508-696-6300