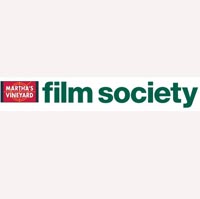 2017
Wed 08/02/2017
7:30 pm
Location
MV Film Center
Contact: MV Film Society
Address: 79 Beach Road
Phone:
Email:
Website: http://mvfilmsociety.com/documentary-week-marthas-vineyard/
Admission fee: Yes
Relevant Link:
Sponsors: MV Film Society
Benefit for:
In recognition of the rising importance of documentaries to public dialogue, the Martha's Vineyard Film Society is proud to announce its third annual Documentary Week from July 31st through August 4th, 2017.
Documentary Week allows established documentarians to screen and discuss works of importance with audience members and each other. The filmmakers have the opportunity to engage audience members in fervent discussion about social, humanitarian, and environmental themes. The ultimate goal of the festival is to raise awareness of issues, while engaging audiences in proactive and constructive dialogue.
Tickets are $15 for general admission and $12 for MVFS members. All-access pass: $65 for non-members/$55 for members
Click on movie titles for more detailed information on each documentary week film and to purchase tickets.
The 2017 Documentary Week Line-Up:
Wednesday, August 2 at 7:30 pm  – City Of Ghosts
Director Matthew Heineman will join us via Skype after the screening for a Q&A discussion of the film
City Of Ghosts is a documentary that follows the efforts of "Raqqa Is Being Slaughtered Silently," a handful of anonymous activists who banded together after their homeland was taken over by ISIS in 2014. For more information and to purchase tickets click here
Thursday, August 3  at 7:30 pm  – Tickling Giants
Director Sara Taksler will be joining us via Skype after the film for an interview led by Kate Davis
Tickling Giants tells the story of Dr. Bassem Youssef, the "Egyptian Jon Stewart", who decides to leave his job as a heart surgeon and become a late-night comedian. The movie is about how he finds creative, non-violent ways to protect free speech and fight a president who abuses his power. For more information and to purchase tickets click here
Friday, August 4  at 7:30 pm – Dateline-Saigon
Special Guest: Director Thomas D. Herman will join us for a discussion of the film
Dateline-Saigon profiles five Pulitzer Prize-winning journalists — The New York Times's David Halberstam; The Associated Press's Malcolm Browne, Peter Arnett, and the legendary photojournalist Horst Faas; and United Press International's Neil Sheehan. For more information and to purchase tickets click here
Sunday, August 6th at 1 pm – Free Children's Event
Join Mr. Bunni, a door-to-door vegetable salesman, as he journeys beneath the earth, into the sea, and even to outer space in search of carrot customers. Will he ever sell enough to please his boss? Or will his new friends teach him a valuable lesson about being true to himself? This imaginative table-top performance features colorful paper puppets and plenty of audience interaction.  After the show there will be a meet-and-greet up close of the puppets and performers for children who are interested!