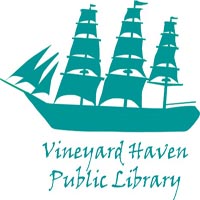 2015
Tue 01/13/2015
7:00 pm - 8:30 pm
Location
Vineyard Haven Public Library
Contact: Betty Burton
Address: 200 Main Street
Phone: 508-696-4211 x 16
Email: [email protected]
Website: http://www.vhlibrary.org
Admission fee: Free
Relevant Link:
Sponsors: Vineyard Haven Public Library
Benefit for:
Demaris Wehr, PhD will speak on the topic of her new book, Making it Through: Bosnian Survivors Telling Stories of Truth. Demaris will give a Power Point presentation featuring the narratives of 8 interviewees, illustrating the unique way each one made it through the war. This is part one of a  two-part series; continues January 20th.