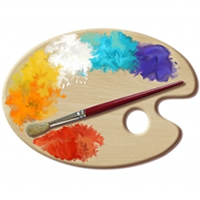 2017
Sun 10/01/2017 - Tue 10/31/2017
All Day
Location
Vineyard Haven Public Library
Contact: Vineyard Haven Library
Address: 200 Main Street
Phone:
Email:
Website: http://www.vhlibrary.org
Admission fee: Free
Relevant Link:
Sponsors: Vineyard Haven Public Library
Benefit for:
The Friends of the Vineyard Haven Library are pleased to present an exhibit of paintings and photographs by Debra Gaines, on display on the lower level of the library during regular library hours throughout the month of October, 2017.
Debra Gaines has specialized in panoramic landscape photography and seascape photography for over twenty years, and has also has fallen in love with both pastel and encaustic painting. Debra's purpose is to capture and honor the beauty, awe and wonder of our world. For more information on the artist, visit debragaines.com.