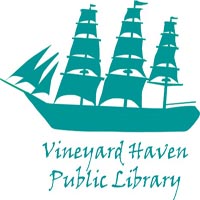 2017
Tue 08/29/2017
7:00 pm
Location
Vineyard Haven Public Library
Contact: Vineyard Haven Library
Address: 200 Main Street
Phone:
Email:
Website: http://www.vhlibrary.org
Admission fee: Free
Relevant Link:
Sponsors: Vineyard Haven Public Library
Benefit for:
In this presentation, Sabotaging the Saboteur: How and Why We Engage in Self-Sabotage (and What We Can Do to Stop Being Your Own Worst Enemy), Christopher Carrick will offer a different way to understand self-sabotage: "Like the idea of the 'inner child,' I find it helps to personify this phenomenon. We will look at how and why this Saboteur shows up in our lives, and consider the possibility of converting it from an adversary to an ally. In the 15 years he have been doing this work, he has found this tool to be very effective at helping people to stay aware of when they are getting in their own way and be able to do something about it." Seeing the Saboteur in a different way has the potential to transform the powerlessness we feel about self-sabotage into awareness we can use to create the experience we want.