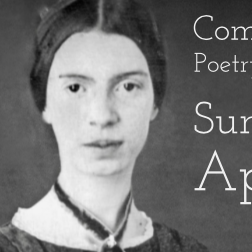 2017
Sun 04/23/2017
3:00 pm - 4:00 pm
Location
West Tisbury Library
Contact: West Tisbury Library
Address: 1042 State Road
Phone: 508-693-3366
Email: [email protected]
Website: http://www.westtisburylibrary.org
Admission fee: Free
Relevant Link:
Sponsors: West Tisbury Library
Benefit for:
Sunday, April 23rd from 3-4 pm, the West Tisbury Library will host its biannual Community Poetry Reading featuring community members reading their own poems and/or the poems of others. Help keep the tradition alive by attending as a reader or a listener or both! This event is hosted by West Tisbury's Poet Laureate, Emma Young.  As always, numbers will be drawn from a hat to determine the reading order.  Refreshments will be served. This event is free and open to the public.
Map Unavailable