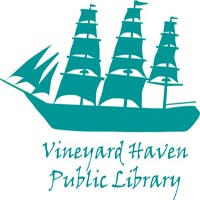 2017
Mon 10/16/2017
7:00 pm
Location
The Katharine Cornell Theater
Contact: Vineyard Haven Library
Address: 54 Spring Street
Phone:
Email:
Website: http://firstfridayvh.com
Admission fee: Free
Relevant Link:
Sponsors: Vineyard Haven Public Library
Benefit for:
Sheriff's Meadow Foundation will present A Virtual Guided Walk of Cedar Tree Neck Sanctuary
This property has been voted Best of the Vineyard Nature Walk for more than 5 years in a row. The staff from Sheriff's Meadow will use drone footage and photographs to take you on a Virtual Guided Walk of the special property while seated in the Katharine Cornell Theatre. The evening will be a multimedia event geared to all ages and let you experience all 4 seasons at Cedar Tree Neck in under 2 hours. this program is free and open to the public as part of the Vineyard Haven Library and Sheriff's Meadow Foundation's ongoing education programs.