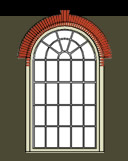 2017
Wed 11/08/2017
3:00 pm
Location
Edgartown Library
Contact: Edgartown Library
Address: 26 West Tisbury Road
Phone:
Email:
Website: http://www.edgartownlibrary.org
Admission fee: Free
Relevant Link:
Sponsors: Edgartown Library
Benefit for:
Two Screenings Today:  3 pm and 7 pm

"You must remember this… " sings Dooley Wilson as Sam, in one of the most beloved American films, Casablanca.  This captivating wartime adventure from director Michael Curtiz turns 75 this month and just gets better with age.  With memorable dialogue, Bogart and Bergman's chemistry, a deep cast of great character actors, and a stirring anti-Fascist message, it is a masterpiece. Come and enjoy it on the library's big screen.