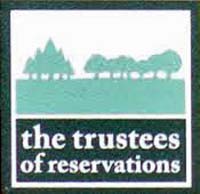 2017
Wed 07/26/2017
All Day
Location
Cape Pogue Wildlige Refuge
Contact: Trustees of Reservations
Address: Cape Pogue Lighthouse
Phone:
Email:
Website: http://www.thetrustees.org/
Admission fee: Yes
Relevant Link:
Sponsors: Trustees of Reservations
Benefit for:
Sit back and enjoy an over-sand vehicle tour to the remote Cape Pogue Lighthouse. Climb the spiral staircase of the century-old wooden lighthouse and discover intriguing stories of the light keepers who watched over these ocean waters. This tour is great for explorers of all ages.
Pre-registration strongly recommended. Complimentary pick-up/drop-off at Chappy Ferry available for tours registered in advance.
Tours run daily. Times for tours are 9:30 a.m., 10:30 a.m., 11:30 a.m., 1 p.m., 2 p.m. and 3 p.m.
Cost$24: Member Adult; $12: Member Child; $30: Nonmember Adult; $15: Nonmember child
Contact Phone: 508-627-3599