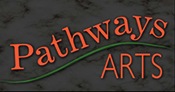 Book Signing and Premier Movie
Date(s)
Fri 01/19/2018
7:00 pm - 9:00 pm
Location
Pathways Gathering Space
Contact: Pathways
Address: 9 State Road
Phone:
Email:
Website: http://www.pathwaysmv.org
Admission fee: Free
Relevant Link:
Sponsors: Pathways
Benefit for:
Join us for Mean Streets – a talk and book signing by photographer Ed Grazda. A look at a bygone era of NYC captured with a deliberate and elegant eye
and The Ravenite a Premiere of the movie by Dennis Mohr & Alec Wilkinson.
Imagine living across the street from the Gambino crime family's infamous Manhattan headquarters. The Ravenite shows the absurd and unnerving daily realities of what is was like to be their neighbor.
Doors open at 6:30