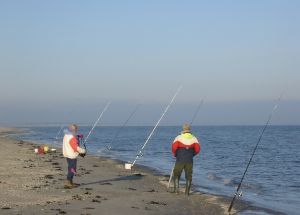 Bob Hawkeye Jacobs Memorial Day Weekend Derby
Date(s)
Fri 05/26/2017 - Mon 05/29/2017
12:00 am - 4:00 pm
Location
Dick's Bait & Tackle
Contact: Dick's Bait & Tackle
Address: 108 New York Avenue
Phone: 508-693-7669
Email:
Website:
Admission fee:
Relevant Link:
Sponsors: Dick's Bait & Tackle
Benefit for:
The Dick's Bait & Tackle Annual Memorial Day Derby has been renamed in honor of our dear friend and extraordinary fisherman Hawkeye.
Boat and shore division bass and bluefish. The derby is run out of Dick's Bait and Tackle – sign-ups, weigh-ins, and awards. This is a great event to please try to sign up and participate if possible; honor our friend Hawkeye.