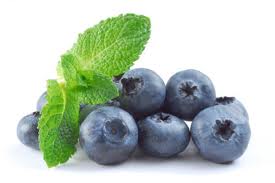 Blueberry Festival
Date(s)
Sat 07/21/2018
12:00 pm - 4:00 pm
Location
First Congregational Church of West Tisbury
Contact: Karen Gerlach
Address: 1051 State Rd, PO Box 3000 PMB 3111
Phone: 508-693-2842
Email: [email protected]
Website: http://www.wtcongregationalchurch.org
Admission fee: Free
Relevant Link:
Sponsors: First Congregational Church of West Tisbury
Benefit for: First Congregational Church of West Tisbury
The First Congregational Church of West Tisbury's Annual Blueberry Festival will be on Saturday, July 21, 2018 from Noon to 4:00 PM. Enjoy blueberry treats at tables and chairs on the front lawn; Blueberry/Peach Cobbler "just like your Grandmother used to make," Blueberry/Pomegranate Smoothies and Blueberry Sundaes. Blueberry iced tea and lemonade will also be served. Baked goods to go include: Blueberry/Peach Cobbler, Blueberry Pies, Blueberry Coffee Cake, Blueberry Muffins and Scones. Even Blueberry Jam to go! Flower bouquets, freshly cut from local gardens will also be available.
A blueberry bush will be raffled off; no need to be present at the drawing to win and the church will deliver your blueberry bush to you. There are also fun activities for the kids and a children's raffle for a blueberry themed gift basket.
Look for the blueberry banner and bright balloons on the church fence in the center of town the week of July 15th. All proceeds of this fundraiser help support this historic church and our island community. For more information call 508-693-2842.