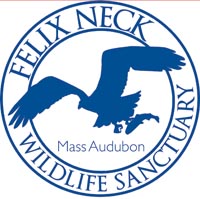 Become a Citizen Naturalist
Date(s)
Sat 06/03/2017
1:00 pm - 5:00 pm
Location
Wakeman Center
Contact: Felix Neck Wildlife Sanctuary
Address: 57 David Ave
Phone: 508.627.4850
Email:
Website: http://www.massaudubon.org/felixneck
Admission fee: Free for members; $5/non members
Relevant Link:
Sponsors:
Benefit for:
Become a Citizen Naturalist – Weekly sessions | April – June 2017. Members: Free; Nonmembers: $5/session. Registration Recommended. Learn from on and off-island naturalists and scientists during this 6-week adult natural history series featuring hands-on explorations of local flora and fauna as well as lessons in naturalist skills including tracking, species identification, and field guide usage.
Macroinvertebrates and Water Quality with Dick Johnson | Wakeman Center
Saturday, June 3 |1:00 – 5:00 pm
Healthy freshwater streams and ponds are home to a diversity of life. Learn how to identify a dragonfly nymph from a damselfly nymph and discover the beauty and ingenuity of a caddisfly larva. Then we will head out into the field to sample a stream and discuss how identifying and counting macroinvertebrates helps us understand the health of a freshwater stream or pond. *Please wear shoes/clothes you don't mind getting wet*