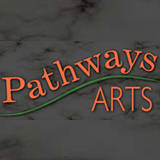 2016
Fri 01/22/2016
12:00 am
Location
Pathways Gathering Space
Contact: Scott Crawford
Address: Chilmark Tavern, 9 State Road
Phone: 508 645 9098
Email: [email protected]
Website: PathwaysMV.org
Admission fee: Free
Relevant Link: https://www.facebook.com/events/1662033614060046/
Sponsors: Pathways Projects
Benefit for:
Pathways first Multi- Generational, Multi Arts Performance Event and Installation of 2016: Arts & Scripts I : New Works in Creation Across Island Now!
This Collaborative Arts Installation honors work currently in process, or recently realized. Artists and writers embark upon projects in visual arts, photography, videography, writing, music, dance and more.
Featuring:
– New music and a talk by composer TONY TOBIA: A piano solo from "The Before & The After / So Strange Is The Whirl From Darkness To Dawn,"
– JACKIE KANE presents a short video postcard, "Wish You Were Here", dedicated to her late father. This piece was created in part with Pathways Honoraria.
– Artist WALKER T. ROMAN speaks about new paintings created in part with Pathways Honoraria.
– FILM-TRUTH BIODIVERSITYWORKS: A screening of LIZ WITHAM and KEN WENTWORTH'S short documentary, "Where Did the Bats Go?"
The Northern Long Eared Bat (NLEB), once the most populous bat in the northeast, has lost 95% of its population in the last decade. The species is now listed as threatened nationwide and endangered in the state of Massachusetts. Sustainable Vineyard follows wildlife biologists Luanne Johnson and Liz Baldwin of BiodiversityWorks as they track and study this endangered bat, mentor the next generation of guardians and educate the public about the importance of biodiversity.
– HOLLY NADLER reads from her new novel in progress, inspired by P.G. Wodehouse's Jeeves stories.
– DANIELLE MULCAHY presents a new short digital film.
– Visual artist, ALLISON CARR talks about her spray paint art.
– Featherstone Director, Ann Smith, talks about upcoming events and special programs and workshops.
– Writer, Wallace Bullock reads his short story, Apple Pie.
– Violinist ATZIK MARQUEZ will perform new music and improv.
– Visual arts by Walker T. Roman, Michael Wooley, and others.
The Event starts 7pm
FREE ADMISSION / Open to All Ages