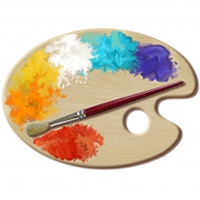 2017
Sat 08/05/2017
4:00 pm - 7:00 pm
Location
Arts District
Contact: Wendy Palmer
Address: Dukes County Avenue
Phone: 508-736-9743
Email: [email protected]
Website:
Admission fee:
Relevant Link:
Sponsors: OB Arts District
Benefit for:
The second Arts District Stroll of the summer will be Saturday, August 5, from 4-7 pm, on Dukes County Avenue, Oak Bluffs. Street artists, the live music of Nancy Jephcote and Paul Thurlow, food and drink and a fashion show at 5:30, with the apparel by Kenworthy Desigs and Nancy Shaw Cramer Design. Come and browse the Alison Shaw Gallery, gallery josephine, Judith Drew Schubert Gallery, Lucinda Sheldon Enamels and the new Art Gallery, a cooperative gallery of twelve local artists. This week the Art Gallery features the small bird prints of Genevieve Jacobs from her original paintings along with the magical ceramic and driftwood birdhouses and birdbaths of Bill O'Callaghan.