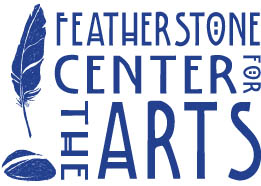 2017
Fri 08/11/2017
9:00 am - 12:00 pm
Location
The Pebble at Featherstone
Contact: Gay Giordano
Address: 30 Featherstone Lane
Phone: 508-693-1850
Email: [email protected]
Website:
Admission fee: $50 per class
Relevant Link:
Sponsors: Featherstone Center for the Arts
Benefit for:
Approaching Painting (painting in oil or acrylic) with Eva Cincotta. This class combines demos, techniques and individual instruction to students on how to loosen up.  Discover oil and acrylic painting approaches that lead to more quick, loose and vibrant works.  Using observational practice as a launching point, we'll simplify the process, learn how to create fresh, deliberate marks and break out of our comfort zone.
Eva's materials list includes:
Paints, Alizarin Crimson, Cadmium Red Medium, Ultramarine Blue, Thalo Blue, Cadmium Yellow Medium, Cadmium Yellow Pale, large tube While, 4 to 6 brushes-(from 1/2″ to 2″) , palette, (painting medium for oils and turp or brush cleaner), paper towels, painting boards or canvas.